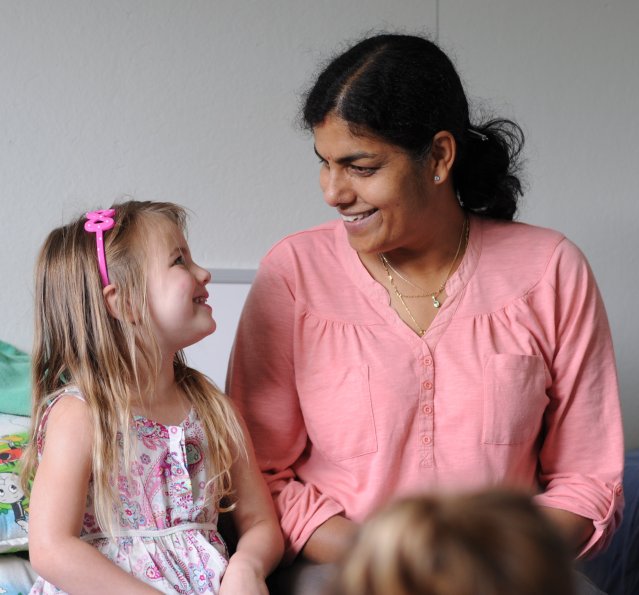 Renu
My name is Ranuka Lata Sharma, but I am known as Renu at Preschool. I am the centre manager responsible for the day to day running of preschool
I worked as a Primary Teacher in Fiji for 13 1/2 years before I moved to New Zealand. I am married and have two daughters who are both currently at University.
I completed my ECE studies while working at preschool and have been here for ten years working with big kids. I enjoy our big outdoor environment and believe that it stimulates children's learning.
---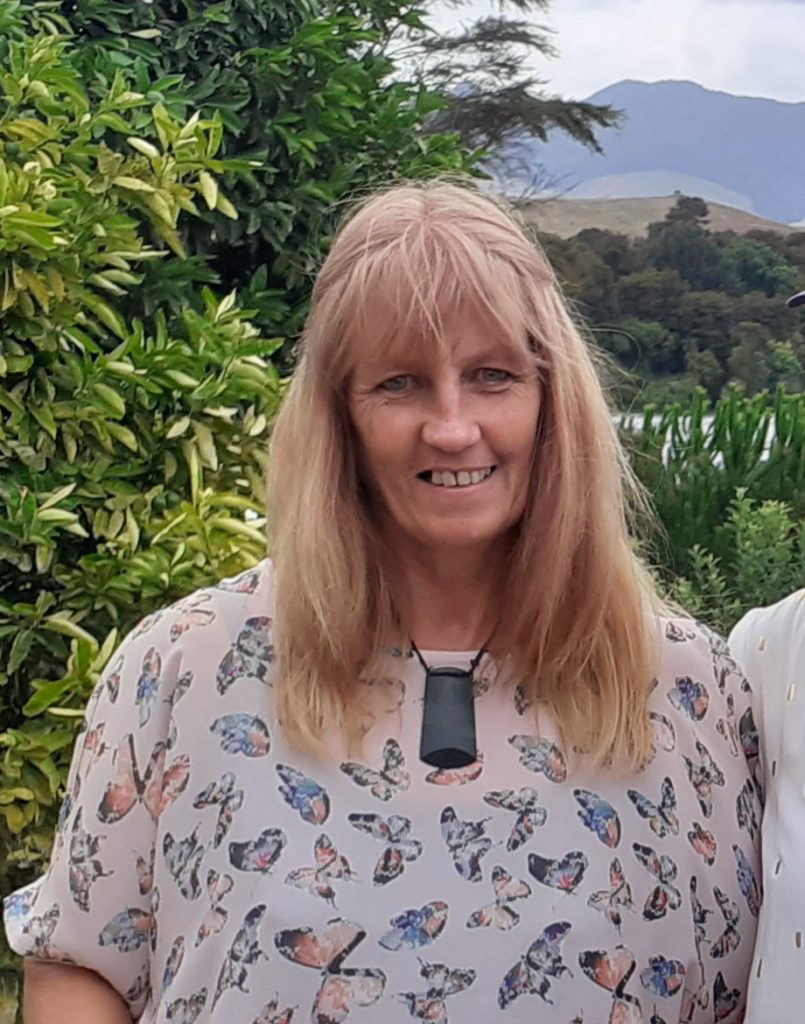 Linda
I am a Mum of two young men, 27 and 28 yrs, and it was through them and their childhood growing up at the beach and in the bush, that I developed my huge passion for early childhood education, disability, and natural environments.
I have been involved in the ECE sector for the previous 27 yrs through Playcentre, Steiner Kindergarten, and private Centres. I also worked for Group Special Education supporting children with a variety of disabilities and education challenges, and began my Master of Disability and Inclusion Studies.
At home I have tried to bring rural and permaculture practices to my urban backyard and keep chooks, vege gardens and a mini orchard. I also enjoy tramping and camping, and creating natural and wooden, toys and resources.
I look forward to developing fun relationships with the children and their families at Newstead Country Preschool, and implementing environments rich in challenge and meaningful learning, amongst the natural environment.
---
Shona
Hello, kia ora, my name is Shona.
I was born in Hamilton, and up until the age of nine went to Matangi Primary School, all of which I have many very endearing memories. I moved to the Thames Valley with my family who were Dairy Farmers, until I married. I have three sons, all of whom now live overseas. I have a beautiful little Grandson called Ethan who is all of eight months old.
I have recently relocated back to the Waikato after living in Auckland since 2002. I chose to come home for quality of life and wellbeing. I feel very thrilled and excited to be working at Newstead Country preschool and have felt very welcomed among our tamariki, their families and all of my wonderful colleagues. I am enjoying re-exploring all of my favourite places in and around Hamilton, and finding lots of new ones, along with meeting many new people.
Kiha kaha
Stay true and stay strong to all that you love to do. Keep you light Shining Bright.
Arohanui Kaiako Shona
Wendy
Hello my name is Wendy.
I am a mother of four wonderful children. My husband and I moved to Hamilton from Foxton Beach.
I enjoy spending time with my family, extended family and our dog Izzy. Long walks, going to the beach, gardening, going to the movies or being creative in the kitchen are just a small part of what I enjoy doing.
I am very proud to be part of Newstead Country Preschools staffing. I love the country atmosphere – the wonderful caring and friendly staff, and of course, your amazing children.
I totally agree with Newsteads philosophy. I think that every child is an individual and deserves a high standard of nurturing and understanding in a safe and caring environment.
Time is one thing that you can't get back and we all know that our children grow too fast, so you want to make sure that they have the best opportunities they can. Newstead offers the ability to explore, climb trees, get dirty and try new things, all while still being allowed to be a child. I feel that this will help them to develop self-confidence, friendships, and a sense of belonging.
I look forward to meeting you and being part of your child's care.
Jennifer
Kia Ora,
My name is Jennifer McBride. I completed my bachelor of teaching(ECE) while working an Newstead Country Preschool and am now here full time as a provisionally registered teacher. I grew up in a farming community and am not afraid to get my hands dirty! I enjoy being creative and using the resources that are already around me.
I understand that children are capable and confident learners. The environment provides many opportunities to foster that confidence in themselves.
I find it a privilege to work at Newstead country preschool. It is a terrific country centre, with teachers that really care for your children.